Ah, folders… What can I say about them that I haven't said, at least 100 times?
They're tedious. They bury data in potentially deep structures that can make it frustrating and difficult to ever find again, therefore increasing the likelihood of duplication. They hide important information like "Checked Out."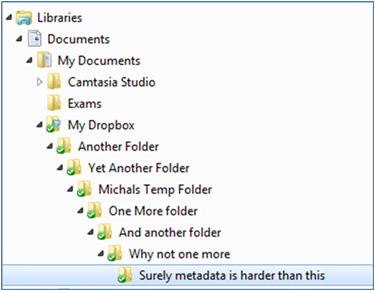 In short (and sometimes long) I don't like them.
However, they're everywhere! One of the more common things that I hear from folks is that it drives them crazy that they can't upload folders into SharePoint. I usually try to encourage using the move process as an opportunity to flatten out a client's file structure and give a little "Blah blah Best Practice... Blah blah Folders are painful in SharePoint… blah blah Views are better… Please, for the love of sanity don't do it!" spiel before diving in. Sometimes it works, sometimes it doesn't.
If you are one of those folks that chooses or is perhaps forced to work with folders in SharePoint, let me show you some magic… IF you're using SharePoint Online and IF you are using the Edge browser.
Open your SharePoint library in Edge and make sure you're using the new, modern view. (If you've clicked to "Return to Classic SharePoint" clear your browser's cookies and you should get the modern view back.)




Locate your folder of choice and drag it into the root of your document library.

Let it go…

Notice the upload status

Feel the little ember of hope that starts to burn and try not to feel cynical as you remember how many times you've had that ember of hope put out by SharePoint

Stare in amazement and refresh your screen at least twice to see if the folder stays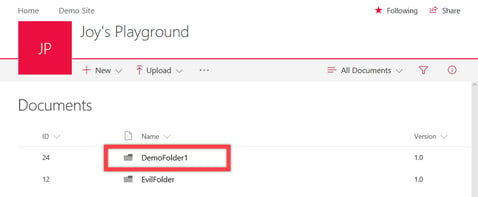 I did try to upload a folder using Internet Explorer and the modern library view and it was the same old thing; nada. It doesn't even give an error like the classic view does. It just stares at you like you should know better; which in all honesty, I did. But, as I'm sure you've heard before, SPO is an "evergreen" platform. New features are showing up regularly, such as the ability to drag and drop folders.
So, keep that ember of hope burning, SharePoint is continuously growing and evolving. It's almost like Christmas, every day!
For additional and more in-depth information on this subject watch this JoyofSharePoint webinar: The who what why of rethinking the use of folders in SharePoint.