One of the first things we do when we are running a discovery session with our customers, is talk about all of the third party tools they are using. Why is that? Well, we know our customer has just invested in Microsoft 365, and they want to make the most of their investment. It's time to look for all of the band-aids that all of the different departments have put into place (watch webinar on shadow IT) and look for a better, more cohesive solution. Why pay for all of those tools when you already own them in Microsoft 365?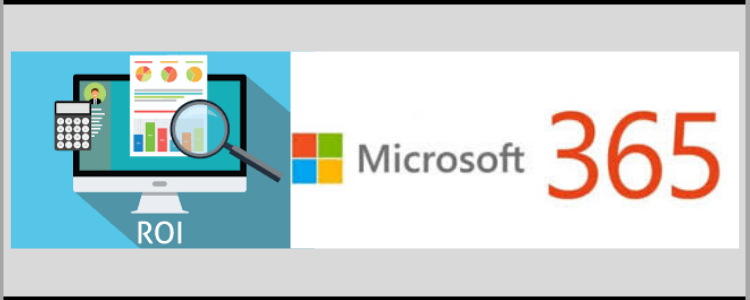 For those of you that haven't made the investment yet, Microsoft recently released 6 months of Microsoft 365 E1 for FREE. This means, if you are looking to lower your costs and increase your security (and eliminate having to remember a 10 different usernames and passwords) then this might be the right time to consider this offer. Or perhaps you are desperately in need of all of these tools, but you aren't quite sure how to budget for them yet. This could be a good opportunity for you.
What does Microsoft 365 E1 Offer? Let's look at it in terms of what these tools do, instead of what they are called. Then we'll take a look at all of the third party tools you might be able to replace.
Microsoft 365 has:
File sharing and co-authoring

Phone calls and screen sharing (internal)
When you look at this list, can you generate a variety of applications that you are paying for that cover these collaboration needs for you? Let's break down where you can look to replace those pricy third party tools:
File Sharing and External file sharing:
Our primary collaboration and file sharing tool in Microsoft 365 is Microsoft Teams and we use OneDrive for Business for personal files. Both of these applications allow you to host your content in the cloud, which makes it all easy to access from home. You have co-authoring (multiple people editing a document at the same time), as well as external sharing. These collaboration tools can replace:
Box

DropBox

Personal OneDrive accounts (if you don't provide a solution, your end users will find one)

Google Docs

Secure file transfer software (yes, there is encryption and data loss prevention available)
Direct and Group Messaging
Microsoft Teams can also be used for sending chat messages to a group of people or to an individual. Those chats can be escalated into phone calls and screen sharing with ease. Look to replace:
Slack

Skype

Skype for Business (being deprecated soon!)

What's App

Text messaging
Meetings
Microsoft Teams can ALSO be used for conference calls absolutely free for any person that already works for your organization. If you would like to host a conference call with someone outside of your organization, you can easily add on the conferencing feature for $4/month. Look to replace:
Web Ex (pricy, especially for internal calls)

Zoom (security issues)

Ring Central

Go To Meeting
Tasks
There are a couple of different ways to track your tasks in Microsoft 365. First we have planner, for group and project task tracking, and then we have the To Do app, which is for personal tasks. You could even use OneNote for loose leaf notes from meetings. Look to replace:
Trello

Sticky post-it notes

Your pencil and paper!
Forms
Microsoft has both a basic forms solution and a more sophisticated one. For basic forms and surveys, use Microsoft Form to replace:
For more complex forms and workflows, you'll want to use the Power Apps and Power Automate platform.
As if all of this wasn't enough already, you should also consider the fact that for ALL of this functionality, there is only one username, one password and it's the same one you use to access your email. For those of you that are IT Admins, this also simplifies support, updates, and puts all of your security under one umbrella (yours!).
So what are you waiting for? Sign up for the Microsoft 365 E1 Trial today and start calculating your ROI!