I recently read a great blog by Upwork about the future of remote collaboration and how organizations are reevaluating not how they think about their teams but how their teams' needs are met. It's definitely a struggle that has very abruptly come to the surface for practically every business in the last 6 months.
I've been working for years to help organizations make the move to the cloud ☁️. One of the bright and shiny goals of shifting to the cloud is the ability to enable employees the flexibility of working from "anywhere and any device." It's a great goal that brings with it some challenges but expansive benefits. However, I don't think any of us ever imagined that we would have to pivot to this type of reality with very little warning in such a "ready or not, here you go!" fashion.
The first weeks of quarantine were painful for everyone. VPNs were struggling to provide access to content behind firewalls, business users were overwhelmed with turning rarely used home offices or kitchen tables into workspaces, and virtual meetings were (are??) unescapable.
As were settling into the "new normal" we're all starting to see that COVID-19 has changed how organizations and employees view work. Before COVID there was a prevalent attitude in corporate America that remote work or telecommuting was a privilege extended to few but wasn't seen as scalable or reliable. We all heard stories of "Well, we used to do that then this one guy/gal was a slacker and messed it up for everyone."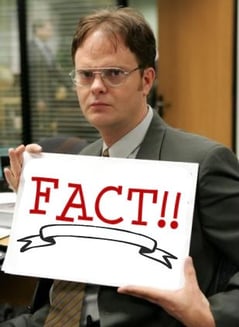 In the last 6 months the opposite is being said. "We can't believe the productivity boost we're seeing now that we're remote!" That's fantastic but it's important to realize that there is a cost associated with that boost in productivity.
True: Remote workers now commute down the hall and unused car time is now work time.
True: There are fewer distractions from coworkers popping by for a chat/water-cooler talk
Also true: That commute time was used to mentally prepare ourselves for the day or decompress on our way home.
Water-cooler or office chitchat was important for morale, brainstorming, and mental breaks that keep the brain happy. It even gave us some relaxed FaceTime with the boss.
Remote work IS work and in many ways is more demanding than when working from our corporate offices.
The Upwork blog mentions some of the necessities for a remote worker such as adequate bandwidth and ergonomic office furniture. It also mentions that we have to watch for and manage burnout.
But how? When we work from home it takes much more effort to "leave work at work." I can tell you honestly that even for those of us that have worked from home for years are still struggling. I don't get travel days to break up my stints at home. I don't have face to face interactions on client sites to keep me energized. You better believe I'm the first one to flip on my webcam in meetings; sometimes the only one. It helps! But it can hurt too.
Here are some tips on staying sane in this very crazy world:
By all means, turn that webcam on! Make eye contact, see facial expressions, and engage with other humans!!
Have too much fun with (work appropriate) meeting backgrounds!
Turn that webcam off sometimes. I've realized in the last months that meeting fatigue is a real thing. As much as I love seeing others, the feeling of being always on can be exhausting. Take a break from the webcam from time to time. Sit in the dark and roll you eyes or make faces during those calls. It helps.
Use Together Mode in Teams.

Even though it can seem odd to see yourself sitting in the crowd, it's much more natural that the traditional

virtual meeting

grid. E

ven

when

C

indy

B

rady

crashes

your meeting.




Schedule Focus time in your day. This can be done automatically through Insights, depending on your M365 licensing level. If you don't have that, just go book it.
Schedule down time. I started doing this in April. When my weeks started looking like this:



It didn't always work out but I tried to make sure I had at least 30 minutes in the day to do nothing. Sometimes I just sit in the dark and be quiet, sometimes I go for a walk. Either way, it creates breathing space in the day when things are hectic.

Schedule get-togethers with your team! Happy hour 🍸🍷🍻 is always fun or it can be a "work together" time where you simulate the water-cooler chitchat or brainstorm on projects. Nothing too formal.
Change it up! I decided to do this today. I couldn't focus at home so I've gone to a local spot that has great natural light and open spaces. Having a different set of walls to look at helps SO much!

When I don't want to go somewhere it's not uncommon for me to work in the backyard, picnic style.

Engage in the Microsoft Community. We're here for you! Don't know how? Register to join the Virtual Community here. You can also find most of us hanging out on Twitter!
Share. Talk it out. If you're feeling overwhelmed talk to your manager or a colleague. It can help to check in and share what you're going through. Honestly, I was super stressed a few weeks ago and set up a call with Stephanie, my boss. We talked about the year, COVID, how not traveling sucks. It was great to check in with someone who understood exactly how I was feeling and be reassured that we're all in this together.
Breathe. You got this!
It's definitely a different time and I'm hopeful it's fleeting. While we're here, let's remember that we're human and need care and feeding much more than our servers. I hope this blog helps, even if it's just an excuse to step away from deadlines and read something light.
I hope to "see" you around the community! If you click on the Twitter link above, that is my shameless way of getting you to (hopefully) connect on Twitter. If you do, drop me a tweet saying "Hi" then go through the list of amazing Twitter peeps I follow. You will not be disappointed!
Take care!
Joy