"Returning to normal" and "back to normal" seem to be phrases of comfort in this world so eager to move past this Pandemic. While I cannot wait to gather without caution at a large social event just the way we have done for as long as I can remember, there are some changes that have impacted the way we work that may be worth keeping or weaving into a new modern design. To get a grasp on how best to modernize, it is time to review the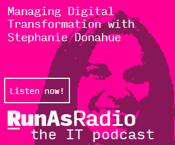 transformation that took place over the past year. This is what Richard Campbell from RunAsRadio and PAIT Group's President & Co-founder, Stephanie Donahue did in a recent podcast episode. They dug deep into the effects of the Pandemic and its impact on the workplace specifically relating to Digital Transformation and ancillary benefits that surfaced.
For your convenience I am including a direct link to Richard and Stephanie's conversation so you can hear their thoughts and voices.
Below are some highlighted topics they touched on.
What we noticed early on.
Right from the onset of the Pandemic as businesses shut down, executives worldwide immediately wanted to adjust so they would be able to sustain their own livelihoods and that of their employees. This is where the shift to the cloud comes into high gear. In the discussion Stephanie mentions at the on set of shut down, PAIT Group had a variety of customers & prospects at various stages of digital transformation. Some were just completing the move, some were in the middle, and some just didn't see the transition as a priority. The latter group would state moving to the cloud was not on the roadmap, and just not a priority. Then came a mad scramble of we have to get everyone setup to collaborate and communicate from their homes.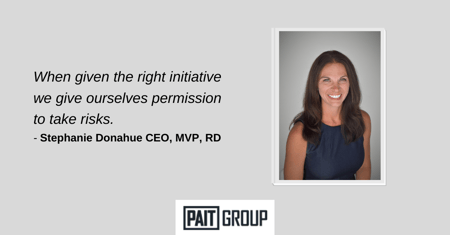 It is important to care for ourselves.
As we started communicating with one another while everyone was at home, we started recognizing pieces of our colleagues' lives that were not previously known. These people that we spent a majority of our time had spouses, pets, children, and more. It was almost shocking they had lives outside of their work life. The balance between work and home life was shattered. What also happened was the inability to determine when to start and end work. More tasks were coming out of an already stretched work day. Yay for increased productivity, but it was definitely an eye-opening experience for those who were on the brink of burnout. That's when organizations such as Microsoft started to weave into their communication to their employees and the Microsoft Community messages of well being. These messages turned into useful prompts (e-mail messages) from Cortana. These prompts would ask if you would like to book focus time, learning time, time for a short break, and even time specifically for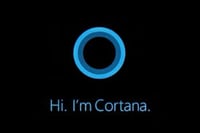 answering emails. Cortana would also send you messages about your behavior. Stephanie noted that one prompt from Cortana indicated that she was responding to e-mails within 30 minutes of receipt. This is an example of useful information that can be applied to help adjust her behavior and have a positive impact on overall wellbeing.
What PAIT Group started hearing from customers.
What Stephanie seemed to notice from customers as they went on their cloud adoption journey was not only increased utilization of Microsoft 365 tools such as Microsoft Teams, but an awakening of what else was possible. They wanted more! And more they shall have by modernizing communication and collaboration efforts with Frontline Workers and instituting business process automation via use of the Power Platform (PowerApps and Power Automate).
The craziness that we have all gone through did leave a huge amount of potential and positivities for the future of work. We just needed to take a step back and look at what steps we took to keep things moving. While it wasn't what we had before, we transformed into something new. Let's embrace this digital transformation as we move forward. Click here for a full listen to the RunAsRadio Podcast episode.
Should your organization need help with its digital transformation and/or have inquiries on the next steps in your digital transformation journey contact a member of the PAIT Group team of experts today.