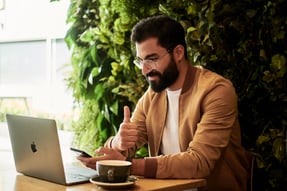 If you're sitting there wondering what the Microsoft Viva announcement means for your organization, you're not alone. We've received a number of questions about how Viva will impact your Microsoft Teams and SharePoint deployments. I wanted to address what I think this announcement means and how you should think about positioning it within your organization.
Timing for your Microsoft 365 Deployment
First of all – don't panic! In fact, I wouldn't even change a single plan for your Microsoft Teams and SharePoint deployments right now. The first thing to realize is that we don't have firm release dates for most of the modules for Viva yet, only Viva Topics is available right now. Please don't hold up your deployment to wait and see what happens! You also shouldn't be assuming you'll have to re-do any of your current efforts once Viva is released. Each of the Microsoft Viva modules are an add-on, essentially a compliment to anything you're already rolling out in Microsoft 365.
Positioning Viva for the Future
So if we don't need it now, why do we need it later? What is it going to "add" to my deployment?
I'm going to pull Viva Topics out separately from the other modules for a minute. I think Viva Topics is kind of a "no-brainer" if you've been searching for a knowledge management product. We often run into scenarios where we would love to have a better way to search and identify topics across email, sites, pages, documents, channel conversations, and chat messages. This is our next-level search solution focused on linking valuable information across our many communication apps. However, while I'm excited about the possibilities with Viva Topics, I'm actually more intrigued with what's going on with the other Viva modules. I think there's a bigger opportunity in play here and so they are actually the focus of my attention here.
Based on my personal experiences with planning Microsoft 365 deployments, this is what I think is going on. I'm just going to say it.
Workday, Bamboo, and other Human Resource-focused portals….
Microsoft is coming for your customers
If you're in IT, you may not have made the immediate connection with the Viva announcement, but HR departments have been talking about the "Employee Experience" for a long time. Wellbeing, productivity, and employee engagement might be new to you but every HR person around has been in that space for quite some time. I'm assuming you've read the announcement on Viva by now – did you pick up on the fact that every single one of those terms was used?
Think about it for a moment – HR portals have been in conflict with SharePoint and Teams for a while. I can't tell you how many deployment planning conversations I've had where it's always a battle with HR. They have their own portal, their own communications, their own employee personal information profiles that we end up having to sync over to Active Directory. They have training/learning management systems built in and eSignature solutions for signing the various HR forms that come with onboarding and employee management. Microsoft product? Nope.
You look at Teams and SharePoint for a moment and think – but we could do that over here? Can't we? Microsoft 365 has always been moderately suited for this, but not quite good enough. We are always sorting "what goes where" between Microsoft and third-party HR systems. Here's where HR portals always seemed to win that battle:
We have Microsoft Stream for video training, but you can't put a learning plan together and then verify that someone has actually watched the video.

Watch what Viva Learning can do.



Wellbeing and engagement? We have some baseline usage analytics on the home page.



Watch what Viva Insights can do.



We have been SO CLOSE but not good enough for SO LONG. So we give HR what they want and deploy our SharePoint intranet and link out to those third-party HR systems. Different login, different content management platform, different employee experience. Oh, you want to integrate that onto your SharePoint home page? Good luck getting that third party to share and support their development APIs without additional cost. Then you have to pay developers to customize SharePoint because pre-built integrations between SharePoint and well-known HR portals are few and far between.
Microsoft 365 ROI is the Gift that Keeps on Giving
Ok great, but maybe you really like your HR portal. Maybe it's not worth the hassle to move it right now. Let's talk one more angle.
Let's think about licensing for a moment. Are you thinking about investing in F1 or F3 for your firstline desk-less worker? What if you could offset some of your firstline costs by replacing that third-party HR portal license with F3+Viva? You not only have an HR platform, but you can begin digital transformation for your desk-less workers. I don't know the cost for every Viva module yet (Viva Topics is $5/user/month) but this is certainly something worth considering.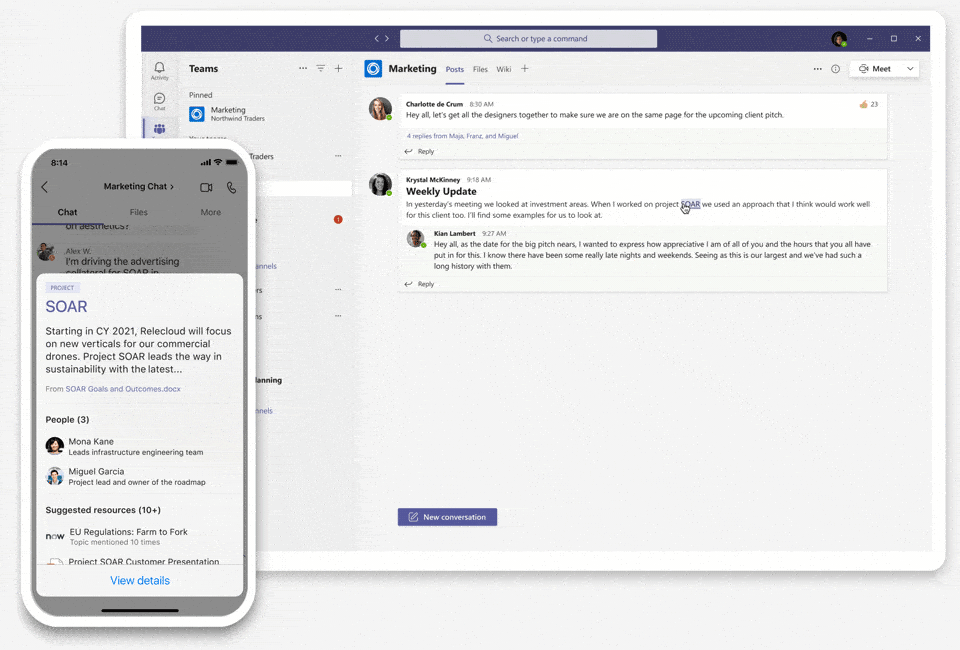 The Next Generation of HR
Microsoft Viva has been a long time coming from Microsoft. I'm absolutely thrilled to see them lean into this space where we have struggled for years! Fingers crossed….not only will the large Enterprise have fantastic HR portals, but those of us in the small and mid-market will also finally have a chance as well. I'm looking forward to the future with Microsoft Viva leading the way with an integrated employee experience platform.
If you would like to talk more about how you can position your organization's M365 deployment to take advantage of Microsoft Viva when it's available, contact the team at PAIT Group.
Reference: