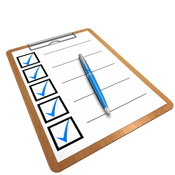 How many times have you thought, how could it be this late in the day and I hardly put a dent in my to-do list. You know you have been working. You are NOT binge watching the latest Netflix craze, streaming movies, or in a social media black hole. You really have been at it. Or so you thought.
To examine what is taking place PAIT Group's Modern Workplace Strategists, Joy T. Apple (aka Joy of SharePoint) and Richard Calderon, virtually sat down with Microsoft's Rishi Nicolai. One of the most alarming items brought to light was the diminishing amounts of human attention. Rishi reflected on a quote from Microsoft's CEO, Satya Nadella:

If this is the new world that we are living in, what can we do to help reduce the distractions we are facing. In an effort to throw some support out to the world in recapturing some of your attention, here are some suggestions and how-to's on managing your Microsoft Teams Notifications.
Managing Microsoft Teams Notifications
At the app level customize notifications:

mentions,

messages, and

account changes.

This can be achieved by clicking the profile icon in the upper right corner, selecting Settings, and then Notifications

At the Channel level customize notifications: new posts, all replies, channel mentions.

To get to managing channel level notifications, in each channel select the horizontal ellipsis (three side-by-side dots) and then channel notifications.

Conversational level notifications: this is helpful when a conversation just takes off and can get out of control.
PAIT Group's Allie Roney has recorded a walk thru on how to manage such notifications and more.
If you and your organization need additional expert assistance ranging from training to governance assessment to business process automation and more, contact the Team at PAIT Group.