There is something special that comes out of personalizing your surroundings, for this post I will specifically address the work environment. You be come more engaged and excited about the work you do. We're in a lot of meetings these days, and whatever small things we can do to make them more enjoyable and engaging, we should embrace!

First, a personal experience; I have a friend who recently started a new position in a completely different industry. She was so nervous about if she was making the right decision in accepting this new role. One of the first things she did to get herself acclimated was to setup her workspace. She put up images that made her smile plus used comforting colors that make her feel good. Since that point each time we talk she shows me something new to what she has done with her workspace AND what she has learned about the new industry. She became engaged, focused, and committed to the new job vs remaining nervous and apprehensive.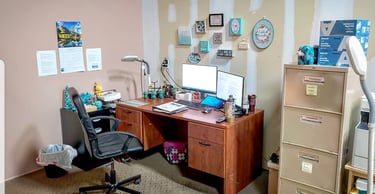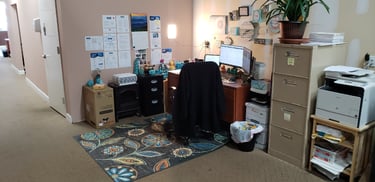 Personalizing Your Digital Meetings in Microsoft Teams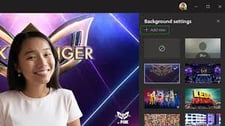 We have the ability to apply custom background to Microsoft Teams. Putting our own spin or personal paintbrush on our meetings.
How to upload a custom Microsoft Teams background
In a Teams meeting, select the more actions option (Horizontal ellipsis)

Choose apply background effects

Select Add New

Choose the Image you want to use

Then select Open
There you have it a new custom background.
Setting a custom background in Microsoft Teams Meeting
In a Teams meeting, select the more actions (Horizontal ellipsis)

Choose show background effects

Select the image you would like to use

Select Preview to see how it will appear

Choose apply or apply and turn on video (should you want to turn on your webcam)

JoyofSharePoint has compiled some of her favorite backgrounds for you to access and use in your own meetings.
If you are looking to become more familiar with Microsoft Teams check out our Binge-worthy Webinar Series on Microsoft Teams Volume 1 and Volume 2.
If you and your organization happen to be looking for additional support ranging from establishing a governance plan, Microsoft 365 apps training, to migrating your content to Microsoft 365, and so much more, please contact our team of experts. We will work with you to help modernize your work environment and transform it into the intelligent workplace of the future.