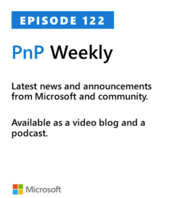 PAIT Group's Chief Strategy Officer, Mark Rackley, was recently a featured guest on the Microsoft 365 PnP Weekly Vlog/Podcast with hosts Vesa Juvonen and Waldek Mastykarz. If you are not familiar with this Vlog/Podcast, it is a weekly discussion on the latest news and Microsoft 365 announcements. Here are some eye-opening highlights from this episode's discussion.
A History and some lessons
As with most guest interviews you find out a little bit about them personally and professionally. With Mark, you discover his origins with SharePoint Development was back in 2007 and mostly with client-side dev. During that time, Mark developed a script that put webparts in tabs and branded that Hillbilly tabs. Mark makes a comment that he often receives requests to update this script for modern SharePoint. This opens up an explanation as to why this is a terrible idea. First, Microsoft clearly advises against this practice. Ultimately, the reason why they advise against it is because Microsoft does performance optimization of their pages and they implement new ways of executing their information and as a result, scripts such as the one Mark created will break.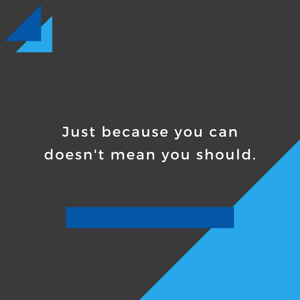 The discussion also took a look back at what we used to do with SharePoint from a design perspective. We would make SharePoint not look like it at all. We had full freedom or control to make it do what we want. As Mark points out, while the good old days seem that way, we did not have some of the beneficial functionality that we have today. One of those benefits being mobile. This is something we just cannot function without today.
Cloud Migration and Successful Digital Transformation
Through Mark's many customer conversations, he has noticed that the subject of cloud migration has gotten so much easier. People see the value and aren't as resistant to the concept. One important point Mark makes is about business relationships and the value of becoming a partner with your customer so much that you establish trust. That relationship is one of the keys to driving a successful digital transformation. One of my favorite quotes from Mark, and he has many, is "Don't skin a sheep shear it". Do a solid job, build the relationship, gain that trust, and the rest will follow.
Viva
Vesa, Waldek, and Mark all agree there is something different about Microsoft Viva. The messaging connected with Viva is different that what we have seen with other products. It is no longer product-centric. It's now focused on the business experience. Mark points out that it isn't the IT team asking about Viva, it's the HR department of an organization that is bringing up the questions. Ultimately unifying the experience for employees.

This Vlog/podcast episode is a definite educational watch & listen from start to finish. You will be pleasantly surprised how fast the time flies. Also, It would be a big mistake if I didn't close out this blog with some mention of one other labor of love of Mark's, The North American Collaboration Summit. It is a hybrid Microsoft 365 Community Event. By hybrid I mean it is available both in-person and online. The dates of the event are August 9 - 11, 2021 and the in person location is in Branson, MO. If you register, enter the discount code PAIT50 and you will receive a $50 discount off the the current pricing.