PointFire is about to release a signifcant update to their current SharePoint Online multilingual product set. Currently in beta, PointFire 365 v2 is loaded with multilingual capabilities built right into SharePoint! If world-wide communication and collaboration is important to your organization, this product provides a user-friendly way to implement a single site that can be shared and managed in many languages.
The product "provides powerful yet simple tools to manage multilingual SharePoint environments." They are at the forefront of this technology, as you can now change languages instantly in Office 365 wth their menu option or template.
New features just released in v2 beta includes:
User Interface Translation
SharePoint has a Multilingual User Interface (MUI) for list names and columns, but it's far from perfect and all-encompassing; PointFire 365 saves you time and money through the following steps:
Gets the text from the MUI, figures out what hasn't been translated
Machine translates that text to all your site languages, lets you edit
Applies the translations from your translations list to the MUI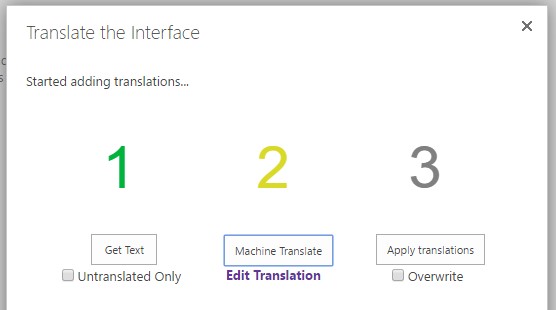 More features have been tweaked and updated, including, but not limited, to:
Change your language *any time* with the click of a menu button
Filter any web part based on language
Translate dropdowns, lookup, managed nagivation and more!
For more information about a free trial, please feel free to contact us at info@paitgroup.com