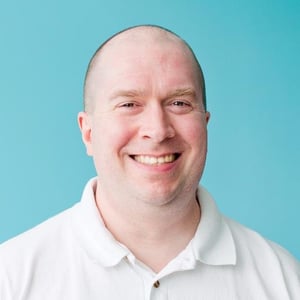 Last week, PAIT welcomed SharePoint Solutions Integrator, Trainer, and Admin, Joy Turner, to the team. This week, we have another big announcement: Sean McDonough, Microsoft Most Valuable Professional (MVP), will be also joining our rapidly expanding staff!
Sean brings his technical acumen, real world experience, and community thought leadership to PAIT where he will be serving and leading as Chief Technology Officer.
"I'm beyond excited for the talent and skills Sean brings to PAIT. His leadership and his deep technical understanding of SharePoint and Office 365 help greatly expand PAIT's expertise and allows us to provide the best service to our clients." – Mark Rackley, CSO/MVP
Sean has been working in SharePoint for over a decade, with notable sharing and community contributions beginning as early as 2009. His experience with SharePoint started in 2004, where he has spent a tremendous amount of time both as an IT Pro and a developer associated with SharePoint and SharePoint Online. Sean was presented with the Microsoft MVP award for both Office Development and Officer Servers and Services in April of 2016, which is given to "exceptional, independent community leaders who share their passion, technical expertise, and real-world knowledge of Microsoft products with others." Sean will lead PAIT Group's exceptional team of SharePoint architects, developers, administrators, and designers—as well as support our growing international client-base. His tremendous balance of technology prowess and business insight will be a welcome addition for clients and partners alike.
Sean joins our managing partners and fellow MVP's Mark Rackley and Stephanie Donahue to round out a world class leadership team.
Please join us in welcoming Sean to the PAIT Group team!
You can follow Sean on twitter @spmcdonough.