PAIT Group is pleased to announce another member of our team has been awarded an MVP for 2021- 22. Joy T. Apple, better know as JoyofSharePoint, was award the Office Apps and Services MVP for 2021-22. Microsoft awards the MVP to a select group of individuals every year based on expertise and commitment to the community.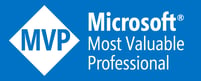 Microsoft Most Value Professionals are community leaders who've demonstrated a strong commitment to mentoring others within the Microsoft technology of their expertise. Joy shares her expertise in SharePoint and a variety of other Office 365 applications such as Microsoft Teams through her JoyofSharePoint webinar series, community speaking engagements, and by helping plan and organize SharePoint/Microsoft 365 events. Joy has an undeniable dedication and commitment to delivering quality content in a digestible format.
You can get a glimpse of Joy and her passion for the community and all things Microsoft 365 by taking a look at some of the videos posted here.
You can also engage with Joy on social media: