---
PAIT Group is proud to announce a new official partnership with software development company Acceleratio. Acceleratio specializes in high-quality enterprise applications for SharePoint, Remote Desktop Services, Citrix and more. Their catalog includes tools for optimizing Microsoft Windows, SharePoint, Office 365 and SQL.
Acceleratio will specifically help PAIT Group's clientele in SharePoint and Office 365 through their SPDockKit and Cloud365 Kit offerings, respectively.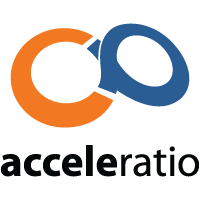 "We've been using SPDocKit for quite some time, and it has helped us document and understand numerous SharePoint farms. Acceleratio has been behind SharePoint for years, and their tools are first-class products that give administrators what they need to get the job done quickly and efficiently. We're very excited with the value that this partnership will bring into our conversations and engagements with customers."
– Sean McDonough, CTO/MVP
[Editor's note: Sean will be driving a webinar for Acceleratio on SharePoint Disaster Recovery Planning. This has been moved to January 19, 2017, at 10 am EST.]
SPDockKit will help PAIT's SharePoint client-base make farm governance and administration faster and easier through the generation of SharePoint documentation, the management of permissions, and the comparison of farms. This brings value by:
Maintaining high productivity and business continuity
Automating routine administrators' tasks
Increasing data security and compliance
Saving money with a cost-effective investment
CloudKit 365 will also be of value for those clients using the cloud platform. CloudKit 365 will help admins gain full visibility of user activities through deep dives into Office 365, permissions, and reporting. The value added here includes:
Cloud-based. No download or installation needed
Office 365 permissions and settings in one place
Increasing data security and compliance
Simplifies daily tasks
Saves time
PAIT looks forward to enhancing the aforementioned Microsoft platforms in tandem with Acceleratio moving forward.
You can find Acceleratio's full suite of products here.