PAIT Group would like to give a warm introduction to two new additions to our great team: Welcome Stephen Wilson and Ryan Keller!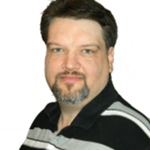 Stephen Wilson joins PAIT Group with a lengthy pedigree in Microsoft SharePoint and Office 365. He has 20 years of experience in tech--over 9 years of those in SharePoint--offering a dynamic range of skills in technologies, including identity management, cloud computing, and virtualization. More recently, his focus has been heavily in SharePoint consulting on the infrastructure and configuration side of the house. At PAIT, Stephen will assume a consultative role that utilizes his experiences to serve our clients in their SharePoint administration, architecture design, installation/configuration, support and training needs. A community thought leader and public speaker on SharePoint in the Heartland region, you can also find Stephen scribing about the ins and outs of SharePoint on his personal blog.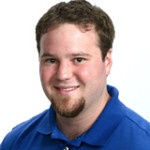 We also welcome Ryan Keller, a customer-focused IT professional with 10+ years of experience. Ryan offers his expertise in a variety technologies as well, including web solutions, web development and support, software support and hardware support. He has been working exclusively with SharePoint technologies since 2007. At PAIT, Ryan will work symbiotically with clients with his dense background of design, development, and end-user support. He assumes a go-to role here in SharePoint design with his experience in Visual Studio, SharePoint Designer, and the Adobe Creative Suite. You can also find him as a contributing and technical editor to numerous publications in the industry on end-user support, design, UI/UX, and branding.