I spent a week in early December working on-site with clients; helping them look at content on their soon to be legacy file shares and mapping that content to its new home in SharePoint.
Regardless of the industry, size of the migration, or the environment being migrated to, there are certain themes that always apply to migration. Some of this will seem obvious if you've ever been involved in a migration but some may not be. Let's take a look at some basics.
Why
Why bother moving away from file shares? Different companies will offer different reasons but here's a big one: Mobility! The other is accessibility.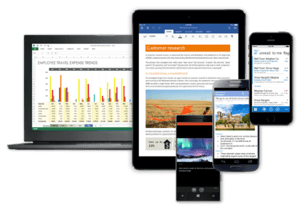 We live in a world with mobile expectations. We want files on demand, uninterrupted access to people, documents, and information. SharePoint Online, combined with Microsoft Teams, gives us exactly that. Once data is moved from the file share to our SharePoint sites it's transformed into content that lives in a secure and mobile digital workspace.
Plan Before Migrating
Before we jump into investigation mode, make sure you've done the planning first. Think about the environment content needs to be moved into.
Which departments need Communication (think publishing in classic SharePoint) sites that will be accessed by the whole company? HR is a great example for a Communication site. Which ones just need team sites for their department only content and activities? Some departments will need both a Communication and Teams site?
"What's the difference?" you ask. Great question.
Communication sites are the modern version of publishing sites. Their purpose is to broadcast information from one or a few out to many. Bonus: They're beautifully designed to be mobile friendly right out of the box!
Microsoft Teams backed team sites are the primary collaboration sites. Document management and editing takes place in team sites then, if this content should be shared with a larger audience, we move/publish it out to the proper Communication site. Like Communication sites, modern team sites are designed to look and work great on tablets and smartphones.
Why would a department need both Communication and MS Teams sites? HR almost always does and is a classic example of a group that shares content throughout the company but also has private or sensitive content that needs extra security. Think of employee reviews or requests for leaves of absence. Those need to be in an "HR only" team site backed by Microsoft Teams for communication, collaboration, and easy file sharing.
Published Policies, benefits forms and wellness information are all examples of information everyone in the company needs some level of access to. This content should be on a "company public" site designed to share out content.
Once architecture is planned it's time to jump into that file share to start investigating and mapping out the migration. Take your time and think, plan, and ponder before moving people's data around. Once the upfront architecture planning is done…
Fedora or Deerstalker?

Pick your detective hat of choice and start investigating! This is the first thing to do when the work "migration" starts popping up in work conversations. Personally, I'm a fedora girl but you do you! Now, it's time to get busy. Pick a folder, any folder and ask these questions:
Who

Who

accesses

this folder?

Company Public or Department Private?
What

What type of site am I moving this content to?

Communication site

Used to

broadcast (think

"

publishing

"

) information from few to many

MS Teams Site

Microsoft backed Teams site

for collaboration

What level of permissions

d

o the folks accessing this folder have?

What will this

content

be in SharePoint?

List/library/site/metadata?

What am I moving

?

Not everything in the file share should go in SharePoint!

Everything in this folder or should some content be archived?
When

Can I migrate this now or should it come over at a

particular time

?

Is there an overall timeline?
Where

Where will this live in SharePoint?

Company Public or Department Private?
Why

Why should I move this?

Is it "living/breathing" information or old and out of date?
How

Drag and drop this into SharePoint?

Use a migration tool?

How will this look in SharePoint?

Does Folder = library or site?

Subfolder

=

Library or Metadata?
As you see, we phrase our investigative questions different ways to get the most info we can out of the data. The most important thing is to evaluate the content with our business users and work with them to make sure that when we move their content into SharePoint it's structured logically.
Change is hard but if we investigate and plan, the impact is reduced. By going through these investigations with the business users the change adoption is greater because they're being brought in and given ownership in the process.
Then What?
Let me be really honest with you as we wrap this up; the work doesn't stop there. Once we have our data in SharePoint we have to make sure we continue to manage it. If we don't SharePoint will start to become cluttered, disjointed and we'll start to ask ourselves if the move was worth it.
Governance to the rescue! No really, governance is our best ally here. It can be tricky to get everything dialed in just right and you'll need to keep your detective's hat handy but, as Stephanie Donahue outlines in this blog there are professionals (clears throat and waves nonchalantly) who do this all the time and can help you in this process. There are also great tools available to help automate the data move. We'd be happy to tell you more about Fly AvePoint's new online migration tool.