Do more with Advanced Microsoft Teams Templating
Microsoft Teams is an incredibly powerful collaboration tool. It is essential to maintain consistency throughout Microsoft Teams with teams, channels, tabs and more to provide a predictable user experience and adoption growth curve through utilizing Microsoft Teams Templates.
Implementing Microsoft Teams Templates is a great way to ensure consistency across MS Teams to make the experience more enjoyable for both users and administrators. In this blog post, we will be taking a look at moving towards advanced Microsoft Teams templating leveraging out of the box Microsoft Teams template functionality plus the added bonus of introducing Microsoft Graph, PnP and Power Automate.
If you haven't read our first post on an overview of Microsoft Teams Templates, please click here to review.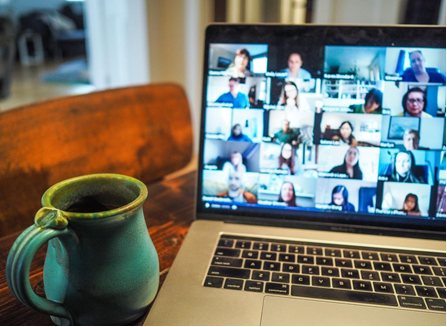 Virtual Team Meeting in Microsoft Teams
What are Microsoft Teams Templates?
Microsoft Teams Templates are pre-built definitions of a team's structure designed around a particular business need or project. When you use a Microsoft Teams Template, users will be guided through the process of creating or requesting new a team to ensure that any new teams are consistent with the predefined structure.
Implementing Microsoft Teams Templates can present a number of opportunities for your organization, such as:
Reduce Sprawl: Maintaining a consistent and organized structure throughout Microsoft Teams greatly reduces teams/sites sprawl.

Intuitive User Experience: Templating creates a predictive user experience enabling easier navigation, training, and adoption.

Simplified Administration: Providing consistent templates means the administration of teams doesn't require endless variants and different configuration for each team/site.
When getting started with Microsoft Teams Templates, you have a choice between using out-of-the-box templates from Microsoft or creating custom templates.
Choose different out-of-the-box Microsoft Teams Templates
Microsoft Teams Templates

: Out-of-the-Box
Microsoft Teams provides a variety of predefined, out-of-the-box templates for users to choose from, including both general templates as well as more industry-specific templates, such as the healthcare and financial sectors.
Unfortunately, out-of-the-box Microsoft Teams Templates provide a basic and limited experience, addressing only a small aspect of the activities required for most organizations, resulting in certain steps needing to be configured manually
If your organization is looking for a more bespoke solution, then custom Microsoft Teams Templates may be the way to go with Microsoft Graph, PnP, Power Automate and more.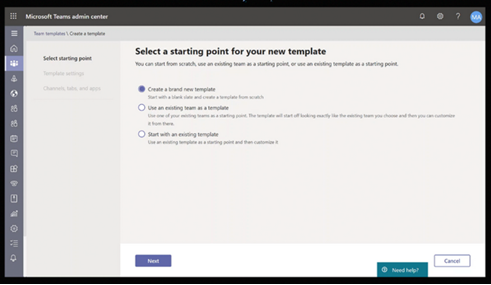 Creating new Microsoft Teams Templates from scratch
Advanced

Microsoft Teams Templa

ting:

Microsoft Graph, P

n

P

&

Power Automate
Custom Microsoft Teams Templates with Microsoft Graph
Microsoft Graph is a rest API that you can use to interact with data in Microsoft 365. Microsoft Teams Templates can also be created using Microsoft Graphs and is a great tool to build experiences around a user's specific goals, to help them be more productive. For example, you can use Microsoft Graph to create a new virtual team, and configure that team with channels, tabs and apps. Once the business issue is resolved and you no longer need the team, you can use the Microsoft Teams API to archive or delete it. Microsoft Graph can be an extremely powerful tool for organizations that know how to use it or work with a Microsoft Partner with this experts, as it can take your Microsoft Teams Templates to a whole new level, which can also make administration much easier.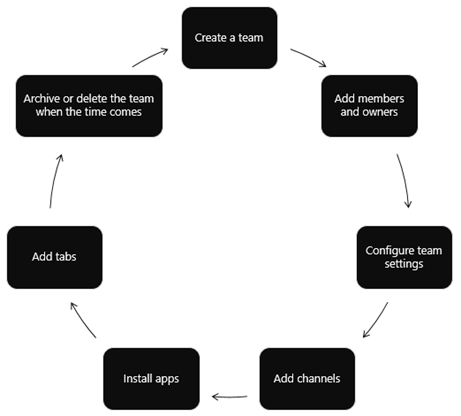 Automating team lifecycles with Microsoft graphs for Microsoft Teams Templates
Custom Microsoft Teams Templates with SharePoint PnP
SharePoint PnP is an open-source initiative coordinated by SharePoint engineering that allows you to extract Microsoft Teams Templates in a similar way to SharePoint Site Templates. There are two types of templates that the SharePoint PnP engine understands: site templates and tenant templates. Tenant templates contain artifacts that enable you to provision across Microsoft Teams as well as SharePoint, meaning you can extract template elements including team name, channel name and tabs to apply. SharePoint PnP is a great match for organizations with historic SharePoint expertise, especially when wanting to tie Microsoft Teams teams more deeply into sites and vice versa.
Custom Microsoft Teams Templates with Microsoft Power Automate
Microsoft Power Automate allows you to create flows that automate repetitive work tasks in Microsoft Teams. For example, you could use Microsoft Power Automate to streamline:
A form that users can fill out to request their team.

A

workflow that can run an approval process before the

te

am is provisioned

.

A series of actions that can do the actual provisioning such as create the team, add tabs, channels and other things

.
Automating your processes can save you time, reduce bottlenecks, and ensure that new teams that follow the predefined template structure are approved quickly and efficiently.
Microsoft Teams

Workspace

Templates with

Orchestry
Customizing Microsoft Teams Templates with Microsoft Graph, PnP and Microsoft Power Automate takes your templates to the next level for organizations bespoke needs. However, custom development can take a long time and can quickly become an expensive solution to fully replicate.
As more and more organizations adopt Microsoft Teams as their central hub into Microsoft 365, it's more important than ever to find straightforward solutions to maintain an organized collaboration environment within Microsoft Teams. Thankfully, our partner Orchestry is here to make your life much easier. Orchestry makes work simple in Microsoft 365, Microsoft Teams and SharePoint Online with a comprehensive enablement, adoption and standardization platform.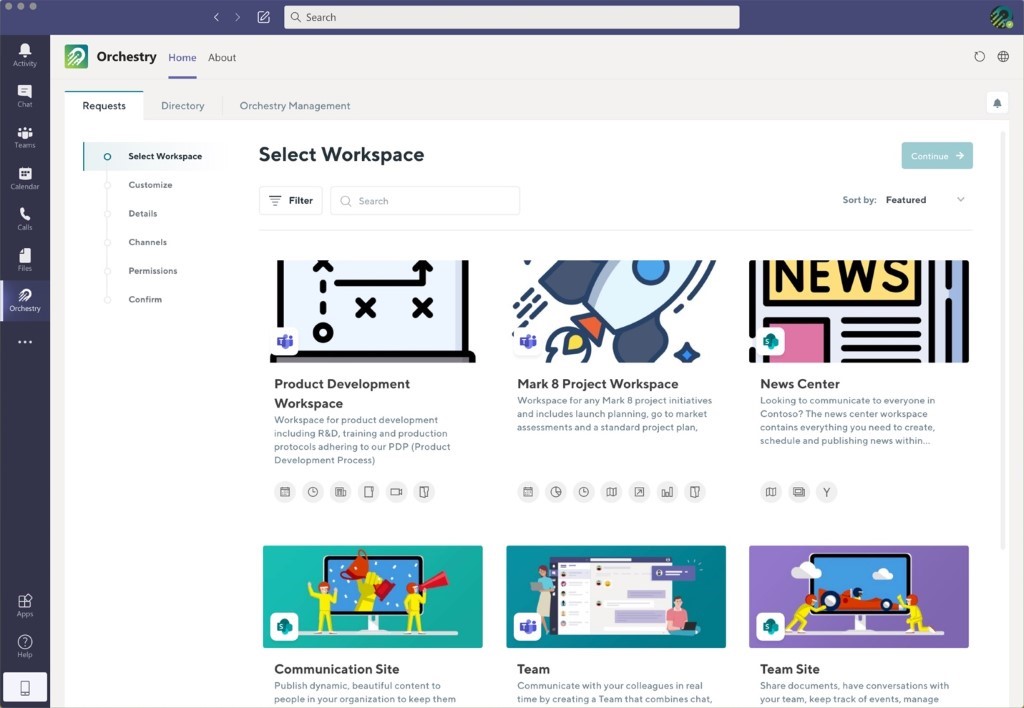 Pre-Built Microsoft Teams Templates with advanced functionality in Orchestry
One of Orchestry's core capabilities is its Workspace Templates for Microsoft Teams and SharePoint Online. Orchestry's Workspace Templates allow you to leverage pre-built, best practice templates, or easily create your own, saving you time, money and headaches on custom development. Putting years of Office 365 best practices in place in just a few clicks – we think this is a much more efficient option than building templates from scratch in Microsoft Teams.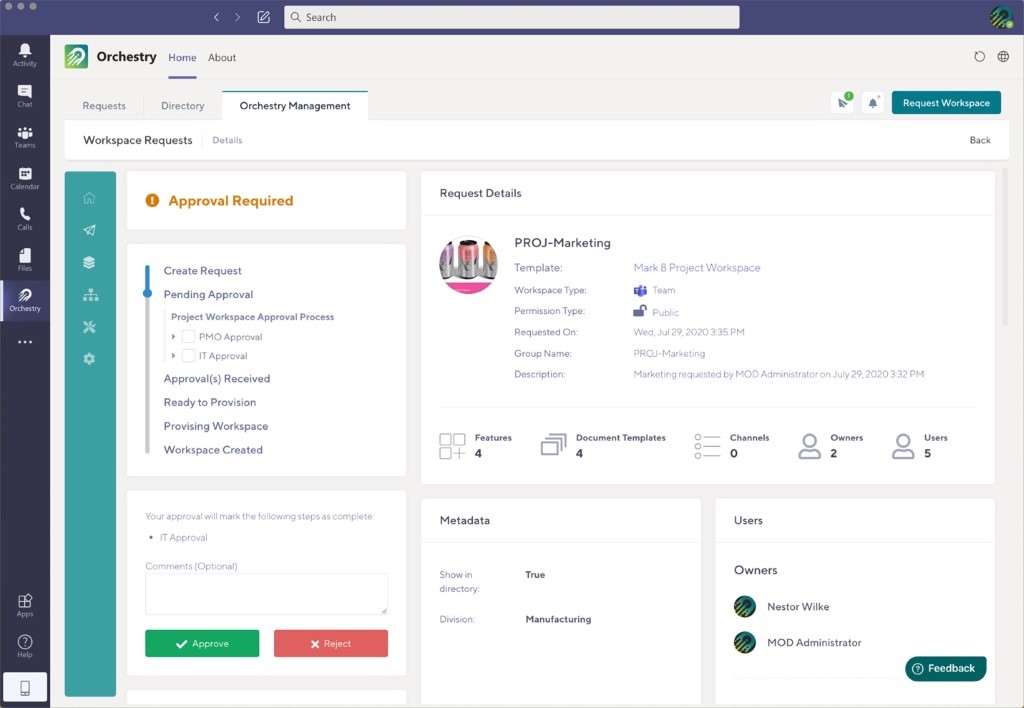 Orchestry standardizes Workspace Approval Workflows for Microsoft Teams and SharePoint Online
Orchestry builds beyond the basics Microsoft Teams templating, by enabling Microsoft 365 Administrators to:
Template Microsoft Teams Tabs: by intelligently cloning Microsoft Teams tabs across any tab type including third party tabs

Standardizing Microsoft Teams Naming Policies: through advanced naming policies governing teams, sites, groups and SharePoint URLs.

Templating Owner & Member management: configuration of default owners and members for Microsoft Teams and SharePoint Sites mean no workspace goes unmanned when employees leave an organization.

Standardizing Workspace Approval Workflows: by defining approval processes for each Workspace type (i.e. team, site, project) to tame sprawl.

Templating Custom Metadata: by providing the ability to create metadata specific to your organization will organize and define each team, site or group.

Templating Microsoft Planner Plans: by delivering ready-to-work teams to include buckets and tasks.

Templating SharePoint Sites: through providing full support for SharePoint Communication Sites and Microsoft Teams Sites, including lists, libraries, pages, webparts, document templates and further configuration options.

Templating OneNote Files: by fully supporting OneNote file templating, including tabs and sections.

Templating Microsoft Lists: by fully supporting any number of Microsoft Lists templating.

Templating Enhancement Suggestions: by enabling suggestion of commonly used features, documents, users and channels when creating templates.

Templating Custom Document Templates: by attaching document templates (i.e. PowerPoint, Excel, Word, PDF, etc) with Teams & Site Templates.
Are you interested in learning more about Microsoft Teams Templates and how they can help you take Microsoft Teams to the next level within your organization?
We would love to hear from you! Connect to schedule demo today.