For those of you who have watched my Oh SharePoint You've Changed Webinar, we talked about the modern team site that Teams creates for us (For those of you who haven't check it out!). We expressed our opinions about the use of folders in the Documents library where our files and any forwarded emails live and are managed.
I assigned myself the homework of offering up a sacrificial Team and its corresponding Documents library to test creating a No Folders view, curious to see how that would work out.

Disclaimer:
DO NOT REMOVE OR MODIFY THE FOLDERS IN YOUR TEAMS DOCUMENT LIBRARY.
They are in place to provide structure and organization for your Teams files. Things can and will beak if you get rid of those folders.
I haven't found anything talking about the specific views in the Documents library but let's be very honest; this is SharePoint. We all know that SharePoint likes things done the SharePoint way. I, the Joy of SharePoint, recommend not messing with the default view of the Documents library being utilized by Teams.
Ok, on to the fun stuff.
Below is an image of my Teams team. Note, the folder for emails.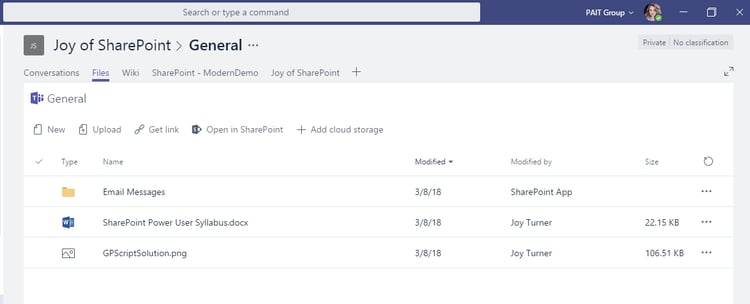 When I click the "Open in SharePoint" button the back-end library in SharePoint opens: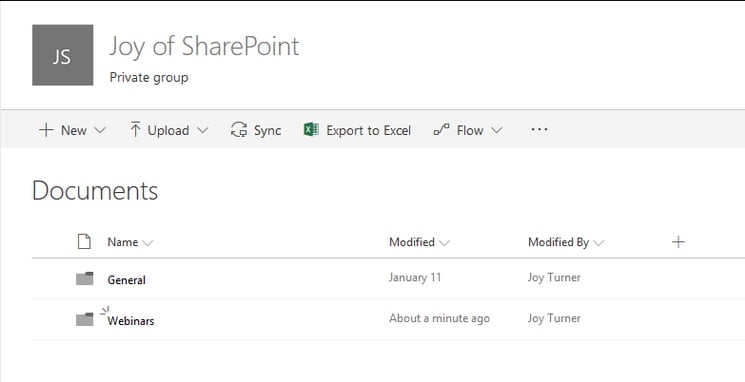 I have one folder per channel in the Documents library. Do I wish it were one library per channel? Yes, I think I do. But it's not.
So, I went ahead and used my trusty Create a View button in Library Settings to do some poking around.
Library Settings > Create View

I created a view called NoFolders (I like to call thing what they are). And went to towards the bottom of the View Settings page to change the default folder setting.

This is what I have now: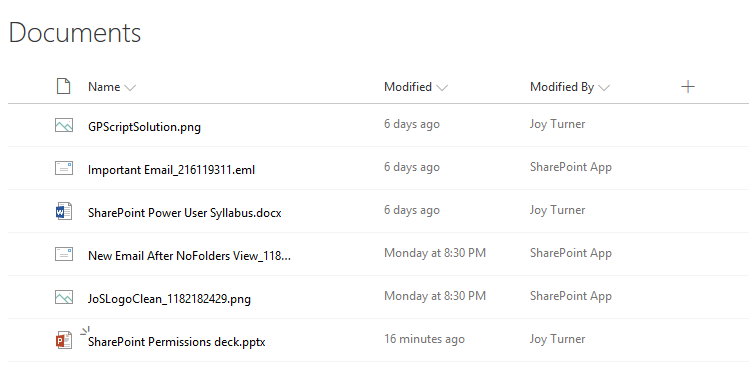 In this view, I can't tell which files belong to which channel. But I could add some column in to help with organization like this: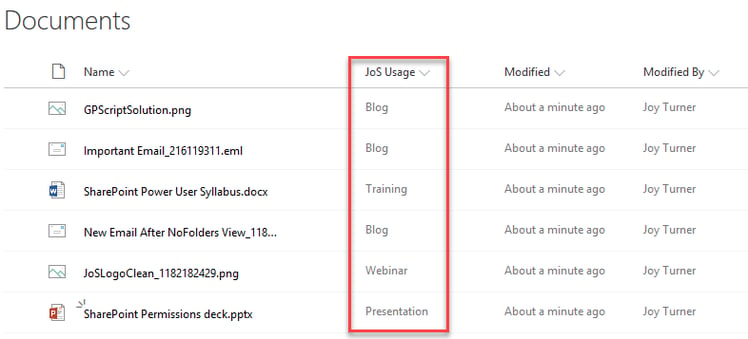 The columns I add here don't show up in Teams since I'm not modifying the default All Documents view. That's perfectly ok since I use Teams to share the content with the team, not for nitty-gritty document wrangling. Teams is the interface to collaborate and have conversations around my data. If I need to analyze, manage, approve; that's what the site is for.
So, let's take it one step further. What if I do want that new column in the default view?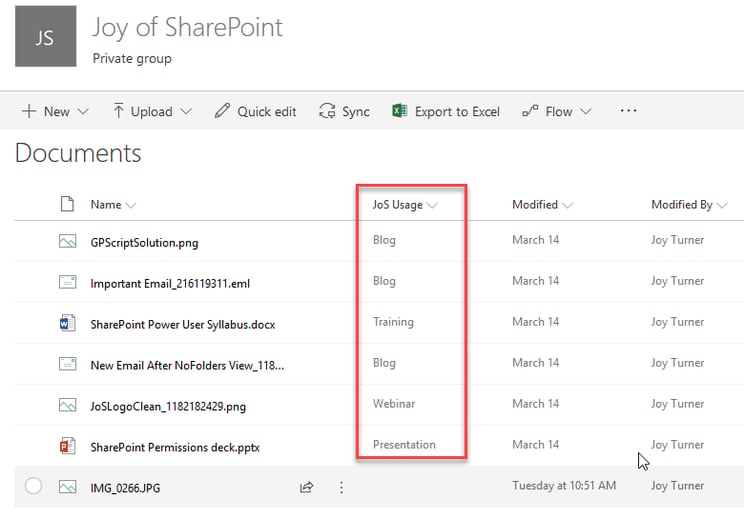 The view in Teams doesn't change, which isn't surprising. But things still seem ok back in the library. That said: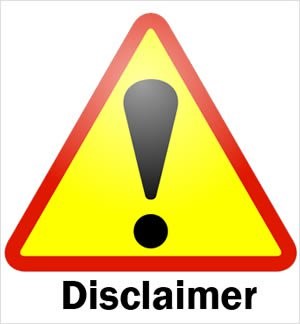 DO NOT REMOVE OR MODIFY THE FOLDERS IN YOUR TEAMS DOCUMENT LIBRARY.
Notice, I've created new views and worked with those, NOT the ALL Documents view. Yes, for testing purposes, I did add a column to the default view but honestly, I wouldn't do that in the wilds of SharePoint; just create a new view and use it as needed.
Remember:

UPDATE: In recent years, the Teams interface does show custom columns from SharePoint in the Files tab.
Also, according to the M365 Roadmap, In May 2021 SharePoint folder names will be updated when Teams channels are renamed. Feature ID: 72211