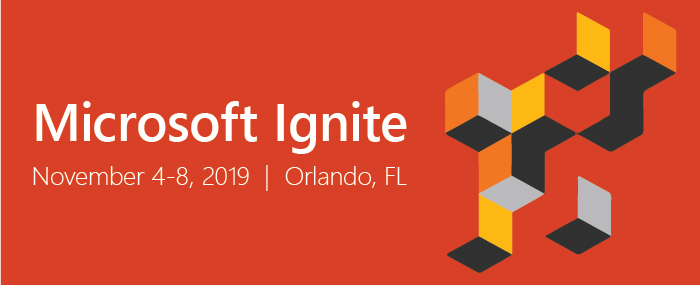 It's the first week in November and that means it's time for Microsoft's biggest conference of the year, Microsoft Ignite ! If you haven't had the ability to go yet, it's definitely the must-attend event of the year for anyone who supports Microsoft software or hardware in any capacity. We're gearing up for a TON of announcements in Azure, Teams, SharePoint, the Power Platform, Data & AI and it's the Year of Yammer! It's going to be a great week! If you aren't attending Ignite, make sure to sign up for FREE access online where many sessions will be streamed live and recordings will be posted.
PAIT Group has a number of people that will be around all week if you would like to connect with us. Mark and Stephanie are proud to be participating not only with technical content and sessions, but you can also find us in the diversity and inclusion track. Make sure to say hello to Rob Windsor and Stacy Burris, they will be around throughout the week and attending evening networking events. Contact Stacy Burris if you'd like to connect 1 on 1.
Joint sessions, 'unconferences', and podcasting with Mark and Stephanie:
Techsplaining Podcast. Tuesday, 1pm
UNC1049: Balancing family and career: Can you have it all? Wednesday, 10:45am
THR1018: The importance of diversity and inclusion in a client focused company. Thursday, 9:00am
Mark's Sessions:
THR1017: Stop doing these four things in SharePoint and start doing them in Azure. Thursday, 3:40pm
Stephanie's Sessions:
BRK1045: Five powerful tips to make the most of your mentor/mentee relationship. Wednesday, 9am
THR1056: Impact your community by becoming a Microsoft MVP. Friday, 9am
You can also follow along on twitter - #MSIgnite2019 #MSIgnite #DiversityandInclusion #YearofYammer
We'll see you there!