It's been a whirlwind of excitement, announcements, and networking here in Orlando at Microsoft Ignite. If you've been too busy to watch all of the sessions online, here is a quick snapshot of what's been going on.
PAIT's Customer Hits the Big Screen!
PAIT Group is proud to share that our work with long-term customer, The Jim Henson Company, was featured in Jeff Teper's keynote on DAY 1 of Microsoft Ignite! PAIT Group has been working hand-in-hand with The Jim Henson Company to modernize business processes through the use of SharePoint, PowerApps, and Microsoft Flow (now called Power Automate). Jeff's keynote covered all of the latest and greatest updates in SharePoint, OneDrive, and Office. Make sure to check it out!
You can find the case study referenced on this slide here: http://aka.ms/JimHensonCompany
You can find the full session by searching the Ignite session catalog: BRK2053: The latest innovations in SharePoint, OneDrive, and Office for content collaboration in Microsoft 365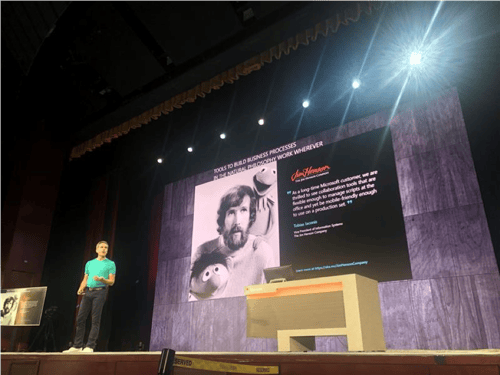 The First New Service since the launch of Microsoft Teams
Project Cortex uses advanced AI to deliver insights and expertise in the apps you use every day, to harness collective knowledge and to empower people and teams to learn, upskill and innovate faster.

It

applies AI to reason over your organization's structured and unstructured content, recognizing content types, extracting important information, and automatically organizing it into topics.
Advanced cognitive services capture content, extract information, and

automatically tag content.
Learn more at this ignite session: https://myignite.techcommunity.microsoft.com/sessions/81152?source=sessions
SharePoint Just Keeps Getting Better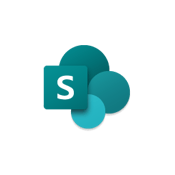 Home Sites are finally here!
Audience targeting for news, pages, and navigation

Additional branding capabilities

Hub associations and Hub analytics

Page authoring and publishing updates

– multilingual is here!
Not to mention the brand NEW and UPDATED SharePoint Lookbook.
For full lineup of new features.
Microsoft Teams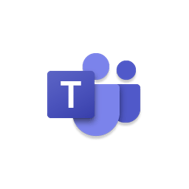 Private Channels

– available starting THIS WEEK

!

Multi-window capabilities coming soon

New integration between Outlook and Teams

Easier access to Teams for Firstline workers

Safelinks
to see the full lineup of NEW Teams features.
We will be detailing more announcements throughout the week, make sure to check back to the PAIT blog again soon!