Mark and I recently had the pleasure of keynoting the Lightup Virtual Conference supporting unicef. We were thrilled to not only be keynoting but to also have the opportunity to donate to unicef and in turn, support their COVID initiatives. Mark and I were asked to speak about some of the work we are doing to address COVID challenges with Microsoft technologies in the workplace and we thought this would be a great opportunity to share our work with all of you as well! Our slides and the full video are linked at the bottom of this article.
The Reality of Digital Transformation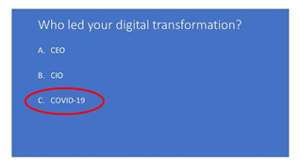 Mark and I have been knee-deep in helping customers with their digital transformation for years. We've seen global customers go from relying on email attachments and legacy .net intranets to real-time dashboards and forms with front-line workers within a matter of 2 years. We watched as companies of all sizes began to embrace all that Office 365 has to offer in phases – SharePoint intranets, Microsoft Teams for collaboration, and business process improvements on the Power Platform. We were all in this great place of moving things over slowly, and well, those that weren't ready, they were still doing things just like they always had. Then COVID-19 hits and the world changed overnight.
Microsoft Teams began seeing dramatic increases in usage as remote work surged

Video Meetings increased from seeing 8% growth in February to seeing 204% growth by the end of March

Microsoft says they deployed in 2 months what they thought would deploy over the next 2 years
After the world paused for a moment, our personal lives went online as well. Who would've thought ballet classes and lacrosse conditioning would ever happen over the computer? Fast food and grocery delivery that can be ordered with an app and dramatic growth from Amazon indicate that the world as a whole can adapt really quickly when we need to.
So, what does this mean? It means that if you haven't moved to the cloud yet, you're behind the curve. All of those excuses that your end users won't adopt the technology are gone – reminder - they've already moved forward in their personal lives! They can do it at work too.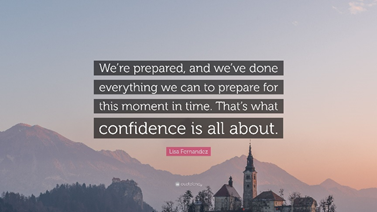 If you think you're just going to 'manage' and try to get by until things are better, are you confident your business will be ok if a surge hits in the fall? Have you done everything you can do to make sure you and your employees can collaborative effectively regardless if they work in the office or at home? I assure you that if schools have that kind of plan, your workplace should as well.
Addressing COVID-related Challenges: Remote Work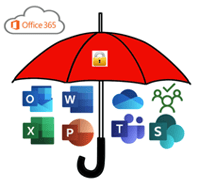 First and foremost, if you haven't deployed Office 365, you should take that first step as your foundation. Consolidate all of those third-party tools you've been trying to get by on and get your users under a single platform in cloud. You should be mapping tools and creating a plan to migrate
Make it easy for remote employees to collaborate on shared files and documentation. Abandon VPN for better ways to work!

Set up Microsoft Teams for conferencing

Use your SharePoint sites to build an intranet for publishing critical information
*See this blog for more ideas on how to do this and find your ROI in Office 365
Addressing COVID-related Challenges: Anonymous Forms
Next, look for options where you can automate paper processes. We took a low cost Azure Static Website combined with Azure Logic Apps to create a COVID-19 Questionnaire form that an anonymous user can fill in. Then, a SharePoint list is populated with the results so that it's easy to find whether or not a person can be admitted on-premises.
Quick and easy to build

Quick and easy to access

Anonymous users can submit

Secure access provided to the results list

Wrapping up
We have other examples as well, but this blog might go on for a while! If you'd like to see the rest of our presentation, please click here.
As a reminder:
Get your baseline Office 365 environment set up for the best remote access experience for your end users

Get creative with how to address unique COVID-19 related challenges – Microsoft has a host of low cost tools in Azure as well!
We'd love your feedback on our solutions and we'd also love to hear from all of you about what Microsoft Technologies you are using to address your COVID challenges as well. Stay safe everyone!
--Stephanie and Mark