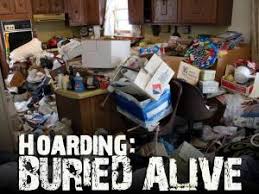 My Taming those Hoarders presentation initially came about because I wanted to do a talk on Information Architecture. I talked about all the tools and templates that I utilize when I go into a client and I help them get organized. My first attempt at this session was a step by step walk through on exactly what I do – but to be honest, it didn't resonate with the crowd. I knew my content was accurate – but I told the boring side of my job! You probably started yawning right after I said Information Architecture (thank you if you are still reading), so I set out to tell my story a different way.
When my family and friends ask what I do, I always tell them – I'm like that person you hire to organize a messy house. The difference is I do that for electronic documents and other content you hide on your computer at work! This always seems to help them understand. Admit it – even with your own personal documents, you have no idea where anything is, much less at work.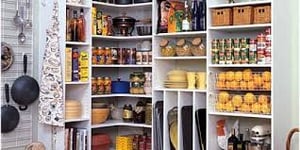 If you were to clean someone's house – would you tell stories about how you neatly label and stack everything? No! You would want to hear all the hilarious stories of the funny and scary stuff you found in that house buried under piles of STUFF. After hearing that story, it might make you at least a little more motivated to keep your own house clean right?
In thinking about all of the things I've come across in my time working with SharePoint, I have some pretty funny stories about how people hoard information too. They are stories that EVERYONE can relate to. Yes, even me. My picture is in the slide deck and not just on the 'about me' slide. Hey – no one is perfect! In turn – I don't strive to motivate you by telling you how to organize your stuff…I hope to motivate you by showing you, in true DIY style, that you too can step by step get your content organized in your own way, on your own time. It's not overwhelming, it's not complicated, and you don't need *yawn* an Information Architect to do it.