With the pandemic and much of the workforce adjusting to a different norm, the work-from-home model poses new security challenges to the world in ways we have never imagined. To keep up with these challenges, it is crucial to understand these challenges first.
In a recent podcast with "Buzzkill", PAIT President and CEO Stephanie Donahue discusses Identity and Access Management (IAM). During this past year, we all have experienced a huge acceleration in digital transformation, and one of the main topics that must be considered with this revolution is -- Security.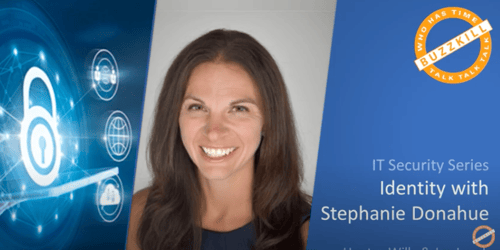 Forbes, recently put out a statistic showing "Worldwide annual spend on digital transformation is $2 Trillion" around the globe. With this much spend on transformation, one of the biggest concerns and challenges an organization now must face is how they are effectively managing security and their user experience.
"Identity is the new firewall".
Ever felt like you had to change your passwords too often or sign into different applications one-at-at-time?
In this podcast, Stephanie shares an outlook saying, "Identity is the new firewall". What she means by this is that with organizations taking on new approaches on how they look to transform, Security and IAM comes along with all these modernizations taking place. There are many ways to secure your applications and allow for a "friendly" user experience. It does not necessarily need to be that your password needs to be changed every month.
Statistics show there is a cybersecurity threat every 39 seconds! This may be faster than the time it took you to log in all your applications or into your network. With vulnerabilities and cyber threats on the rise, there needs to be a focus on securing your platform. One way to go about figuring out where you are on the security end of things in your organization is to take stock in a Security Assessment. Evaluating where you currently stand and what steps you need to take in the future is vital in assessing your organizations' "security preparedness".
Subsequently, there are many different identity solutions today that can allow for unified identity management, simplified identity governance, and a seamless user experience for all. Being proactive in deciding which solution works best for your organization sooner than later may be your best course of action!
For example, to mitigate some security risks we face today with all these threats, Stephanie speaks on Multi-Factor Authentication (MFA). Also known as Two-Factor Authentication, enabling this option for all users in your organization is a key step towards enhancing security in Office 365. With an authenticator app on your personal or work device, or a SMS notification, you are now able to quickly confirm your identity and authenticate into Office 365. For some more information on authentication check out our Blog post on Authentication 101- Best Practices.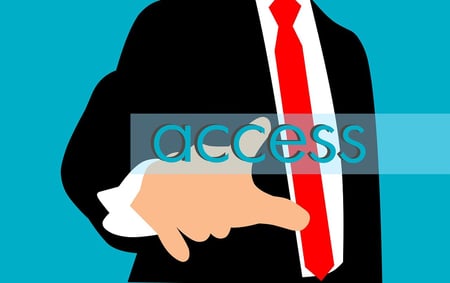 Identity security is critical and while it is, Stephanie mentions figuring out what an organization's pain points and requirements are is the utmost first step. She states once there is a baseline, applying and mapping the available solutions is the next. Many different products are now available in the market to effectively deploy guardrails into an environment or for a particular use-case. Like PAIT Group, a consulting firm that specializes in modern workplace environments, we can assist in "best practices" to set up initial guardrails and offer our expertise. Security concerns are very common within an organization and there are many resources like PAIT Group available to assist with deploying some best practices and policies to secure your network, applications, and offer a friendly experience for your users.
As more and more decide to leave the traditional way of operating, on-prem, and adapt to this new Cloud concept, this opens a discussion of more than just "high availability" in the cloud. Less money and time can now be spent on server maintenance and this time can now be allocated to setting up security guardrails from admins within. While Cloud computing may offer ease-of-use once fully transitioned and migrated to, security is still set up from within and is the responsibility of an organization. With better tools to effectively safeguard an entire organization with integrated security, compliance, and identity solutions built to work across different platforms across your organization -- Cloud and security is the future.