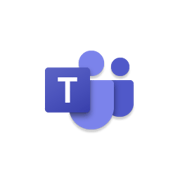 Have you ever been introduced to a new idea or concept and wished there was a way to envision how this could possibly impact you and/or certain sections of your organization?
For those visual learners out there, Microsoft did us a huge favor and produced a series called Day in the life; Microsoft Teams. They created a variety of flyers each specific to an industry or job function and shows how Microsoft Teams can be used through the course of a normal working day. This series calls attention to Marketing, Human Resources, Security and Compliance, IT Manager, Retail Managers, Retail Associates, Sales, Finance, Construction, and Service Engineer.
Check these out for yourself:
The following are additional resources to help you get your bearings with Microsoft Teams such as how to get started and the importance governance plans.
If you are looking for additional resources on getting started with Teams, check out this webinar from Joy Of SharePoint (Joy T Apple).
If you have already gotten started, and need a little more information regarding governance in Teams, this webinar is right up your alley.
For a complete list of webinars on a wide variety of SharePoint and Microsoft/Office 365 subjects/topics; check out this page.
However, should you and your organization require additional assistance and would like a team of experts by your side, Contact the team at PAIT Group. We will be able to assess, evaluate, plan and implement. Thus creating the digital workplace that works for your productive organization. Contact us today.