Reports & studies such as Harvard Business Review's New Study: How Communication Drives Performance validate the importance of consistent communication and the positive impact it has on corporate productivity. In the HBR report Watson Wyatt states: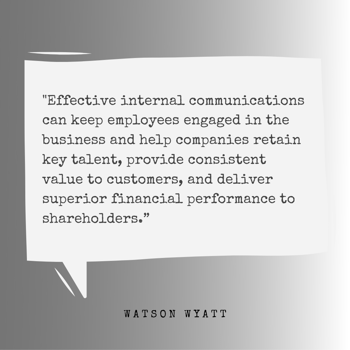 Furthermore the positive effect communication has upon productivity, the digital transformation movement (aka Industrial Revolution 4.0) has produced advancements in technology that service and support collaboration and connectivity. These advancements have included the ability to connect anywhere and from any device. If we have the technical capability to connect in a mobile way, why are we leaving a large portion of our workforce out of modern workplace communications?
The section of the workforce I am referring to is Frontline workers. For the most part, this group of workers are the ones that are directly connecting with customers. It's time to develop a clear business strategy so we effectively connect the technology that is available with the frontlines of your business and increase productivity.
Take a look at these areas in which planning and strategy is critical for a successful digital transformation that includes the frontline workforce.
1. Removal of the Status Quo and breaking the communication divide.
The way we traditionally connect with Frontline workers is an archaic top down method. Managers and other office workers spend more than half of their time relaying information. The Frontline workers spend unnecessary time searching for information. Can lead to very different view of the company by management and frontline staff as demonstrated in this McKinsey report. This loop creates a divide between those that create and initially receive communication (office workers) and the frontline. In order to break this loop, let's determine what is important to the frontline. For the most part, frontline workers want to have materials as well as answers to questions that pertaining to the job they are performing accurately, quickly and in the most simplest form possible. When we find out what they need it will be easier to prepare and communicate that information along with the proper goals.
2. Building and Implementing Customized Solutions.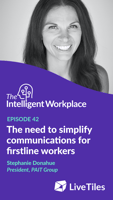 Frontline workers need information that is uniquely designed just form them. As Stephanie Donahue mentioned in a recent Intelligent Workplace Podcast episode, Firstline Workers are not interested about the latest office lunch (birthday) gathering or a change in the casual Friday policy. That information does not impact them. They cannot relate to those messages. The news, social posts, pages, and events must be carefully crafted such that it delivers information that is meaningful to them.
3. Acknowledging security considerations.
Many hospitality firms today are turning to mobile communications technology to reach out to young non-desk talents efficiently and in a relatable way. Frontline workers do not have dedicated devices, which means there is a lot of sharing taking place. For workers that shares these devices usually do so in different shifts which can leave a gap in the area of security. Thus choosing an application that supports firstline workers and sharing of devices. Applications such as Microsoft 365 (specifically the F1 License) or LiveTiles Reach that have options to administrate policies to manage devise sharing.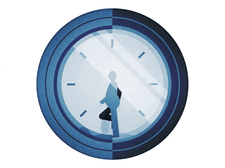 It's time to empower your frontline workers with efficient tools and techniques to maximize their productivity. Ensuring that you are providing them with the best tools and the right information comes with planning. If you need some guidance or are not sure how to get started digitally transforming your frontline workforce contact a member of PAIT Group today.
* Stephanie will be presenting more on this topic on May 26th and 27th at the Future of Work Series: Frontline Workers.