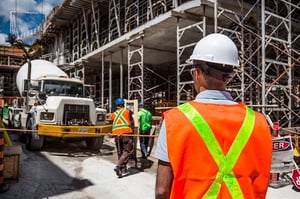 Let's start off by stating upfront Firstline Worker Communications does not come in one size fits all. Different work sites and industries have their own unique challenges in delivering the appropriate information to their workers in general, let alone those direct to the Firstline. As eloquently stated in a 2018 Forbes article on going digital and the firstline worker "Digital transformation is a top-to-bottom process of rethinking what business you're in and how to employ technological advantage to better meet the needs of customers. To get there, you need the full participation and engagement of everyone in your company, from the boardroom to the firstline."
In this Part 2 of our Firstline Worker Communication Series (if you missed Part 1 have no fear check it out), we present a few real-world scenarios of what can be customized along with key considerations to ensure business critical information makes it to the Firstline. We will take a peek into:
Furloughed Staff
During trying times management may be faced with the difficult decision to furlough a group or more of the organization's staff. It is important to remain engaged with staff members in this group on a consistent basis.
Some key considerations to present to this group are:
Having easy access to a list of FAQs or common questions/ questions that furloughed staff may have.

Items such as:

What is the difference between a furlough and a layoff

Can they find alternative work while on furlough.

Creating easy access to Human Resources contacts and support services

Access to a calendar of events to help coordinate upcoming key dates and announcements

Make sure that all messages are consistent for both internal staff and firstline workers that are furloughed
Construction Staff
Talk about being away from a desk those in the construction industry are one of the MOST mobile workers out there. In addition it is so important to keep in constant communication with Firstline Construction workers. What they do or don't do can have a major residual impact on delivery of the final product.
Some key considerations to present to this group are:
As previously mentioned it is critical to make sure all communication is delivered in an easy to read and mobile format.

Communicate with priority alerts:

Schedule Changes

Update notifications on who will be available at the job site each day along with a special identifier on who is new the job site

Changes to job-site locations

Weather updates and cautions/pre-cautions

Updates on changing Health and safety regulations

Unify communication across Firstline workers and external parties such as contractors and vendors.
LiveTiles has taken a peak into this world along with the top three construction team challenges. They present additional successful tools and information to combat these challenges.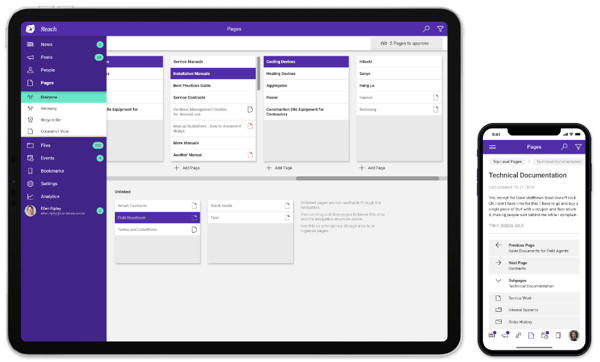 Retail Staff
Recently I was at a store and they were closing outside of the hours that were posted. Personally I was lucky and made it in time to get what I needed and leave, but others were not so lucky. In addition, when customers inquired what was happening, employees seemed to be be just as confused as customers.
To avoid scenarios such as the one I experienced here are some key considerations in communicating with firstline retail workers:
Make sure that updated/revised store hours and shift schedules are posted

New Policies are communicated such as

ones that are focused on PPE and how these will be provided to employees

Communications on changes to store layouts

Whether the purpose is for a new promotion or ones that are meant to enforce social distancing.

Instructions and guidance on how staff should implement and encourage customers to take advantage of the new promotion or follow new guidelines

Calendar of company sponsored events and promotions (in person or virtual)

Thus communicating to the Firstline what can be expected in the future (inclusion).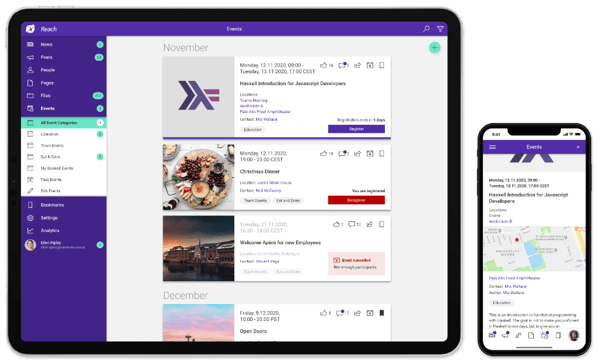 For additional resources on firstline worker solutions you can have a peek at Microsoft's view. In addition PAIT Group's Stephanie Donahue and Mark Rackley will be Speaking at The Future of Work Series event focusing on Frontline Workers.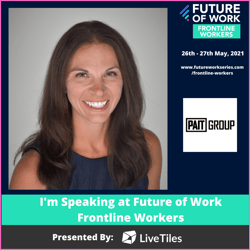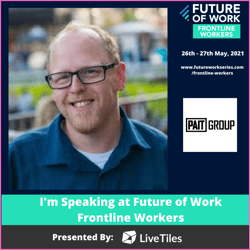 We at PAIT Group would be happy to help guide your journey. Contact us with questions and guidance on how to best communicate and leverage your frontline.