PAIT Group would like to give a warm introduction to a new addition of our rapidly growing team: Welcome Joy Turner!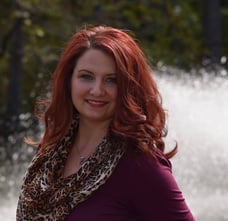 Joy joins PAIT Group as a seasoned SharePoint Solutions Integrator, Trainer, and Administrator. With nearly a decade of experience in Microsoft technologies, Joy offers a dynamic range of specialties in consultation, technical writing, strategy, and instruction. More recently, her expertise in SharePoint has focused on how to optimize the platform from a business analysis and training approach-- this has included involvement with myriad systems and software's, such as Microsoft SharePoint Server, Windows, SharePoint Designer, Nintex Worklow and Forms. Strategically located in the southern/mid-west region, you can find her contributions in the industry on courseware and guides, including her most recent one in the Microsoft SharePoint 2013 Pocket Guide from Sam's.
In her new role at PAIT, Joy will be focused on key strategic areas, including but not limited to:
The expansion of PAIT Group's South Central region which includes Arkansas, Oklahoma, and Texas
The development of her quarterly webinar "Joy of SharePoint"
Project work including client engagement and instructor-lead training
Please join us in welcoming Joy to the PAIT Group team!
You can follow Joy on twitter @Joy_C_Turner