Firstline workers have become most essential workers in most organizations and essential for us all to get the products and services needed in our daily lives.
For the most part, corporate communication platforms have largely focused on office worker/digital worker. This two-part blog series presents the key considerations and functionality needed to roll-out effective platform/solution for firstline worker communications. Part Two will present real-world scenarios and modifications needed for different workplaces and industries.
Key considerations for your firstline worker solution:
Easy to create content: WYSIWYG content editors for years have improved the content creation experience. In the case of corporate communicators connecting and distributing information with the firstline, it is crucial for the platform to simplify the way communicators write in content or paste it in, edit and also to add imagery and supporting links and attachments.

Policies and Procedures: Policies and procedures fail with those who need to know about them, but are left out of the loop. It burns hearing the phrase "this is the 1st time I am hearing of this". By making these easy to access and consume along with tracking metrics of which employees have acknowledged receipt, you are shrinking the pool of the uninformed.




Communicate Events: Firstline workers would greatly benefit from easy access to employee events, social events, kick-off meetings and training. This can include virtual events and online training (live and on-demand). Overall by communicating these event to firstline workers you are establishing the sense that they BELONG at your organization and feel included.



Multi-language – Firstline workers are typically the most diverse section of an organization, resulting in workers speaking a multitude of different languages. Using AI to auto-translation (such as Azure Translator) on content to preferred language of choice can bring employees closer and feeling that they belong.

Mobile First – Firstline worker roles do not require them to be in front of a laptop or desktop to be able to conduct their roles. Thus if your content is not easily accessed on a variety of devices such as a mobile phone or tablet, then how can you expect they will be kept in the loop and feeling as if they are included. It is time to ensure the experience is optimized to deliver to any device.

Channels for different departments / roles / locations (time zones): Keeping employees in the loop is important, but what is essential to engage employees is the ability to target employees with the right content at the right time. Thus not overwhelming them with messages not relevant to their role and where they sit in the company.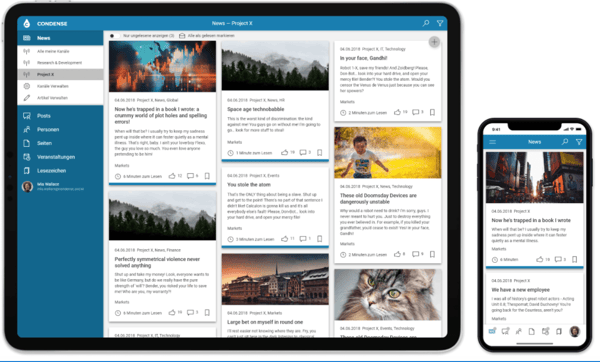 Keep these 6 key factors in mind inside your firstline communication plan and when you are deciding which communication platform to choose for distributing communication to your most importance resource; your firstline Human Resource.
Check out Part 2: Real-world communication scenarios and modifications needed for different workplaces and industries.
---
Also, should you need assistance or would like to see what services we have available to help modernize your firstline, please do not hesitate to contact us.