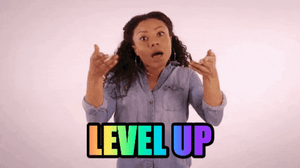 Companies are constantly looking for ways to do things better, faster, and more effectively than their competitors. Throwing money at software and new systems and processes to improve is common, unfortunately what is also common is the failure to implement those new systems and methods successfully. They often taken longer to implement than expected and the budget needed grows quickly as employees struggle to adopt changes and new ways of doing their jobs.
While every company is different and has their own needs, there are still underlying themes that are the same across the companies that struggle to implement change. By following these 10 steps, your company will be on it's way to adopting change across the organization.
1. Have a Strategic Plan
Develop a road map! Even if you start small and build on it, you should have a plan that helps you get from Point A to Point B. Outline your goals and the steps it will take to meet those goals. On our projects, we talk about what departments to start with, which employees will be leaders in adopting change and what our success criteria looks like. On that note – your success criteria should be more than just "successfully implement our new process". You should develop specific goals like "provide management insight into the number of service requests generated in a single month"
2. Take a Phased Approach
Rome wasn't built in a day and your organization won't change overnight. If you implement too many changes at once, employees can become overwhelmed and frustrated – turnover isn't good for anyone! As you develop your plan, consider things like your "busy season" and implement minimal changes during that time. Work with employees to address their biggest pain points up front and take note to address less critical items in the future. This way you can address all of the critical problems up front without getting stuck in the weeds with endless non-critical details and small change requests.
3. Be Flexible with your Plan
Business processes change every 6 weeks on average. While the goal would be to minimize changes, there are times you just can't help it. You may have to change suppliers to save money. You may need to accommodate rapid growth or sudden slow-downs. There may be an unexpected issue with an offshore vendor that is out of your control. You need to be ready and willing to re-arrange priorities based on the dynamics of your business.
4. Be Open to New Ideas
But we're already implementing change, you say! What I mean here is, your original idea may not always be right. Sometimes a concept may need to be revisited after implementation. Once employees have the opportunity to work within a new system, hands-on, and truly understand what some of the new possibilities are, ideas run wild! Be open to listening to the feedback provided. You'll always have your nay-sayers and those who won't like anything you do, but you may also be surprised to find highly creative individuals that have been lurking in the corners of your organization. Give them a voice! They know their job better than anyone else and they may have some pretty valuable ideas.
5. Network with other organizations to find out what they are doing
I don't mean selling the company's secret sauce. I'm referring to getting out and meeting others in similar scenarios. They may have some user adoption techniques you haven't thought of or some insight into a particular tool that you might find useful. Large organizations do this all the time with their six sigma practices – why can't the rest of us share some of our (less formal) processes and experiences as well?
6. Generate Top-Down Support
One of the biggest mistakes is trying to push change through an organization by way of the Information Technology department. Sure, we're responsible for making sure the rest of the organization has sweet new systems to run on some fantastic software. However, a good software product doesn't guarantee an easy implementation or successful user adoption. It's important to work with management to ensure they support the switch. I've seen it many times – if the boss doesn't make them change their old habits, they won't change them. Even more so, if management strongly disagrees with the change, you could have complete rejection, after a significant amount of money was spent to implement the change.
7. Be Patient
It's important to realize that your employees strongly value their job – it's important to them to do it right and do it as quickly as they can. Everyone is overloaded and busier than the day is long. You can argue all day that this new process or new software will make their job easier and more efficient, but it will seem difficult to change and it will take time to learn new methods. Management needs to provide employees the time it takes to learn new processes. They need to feel comfortable that they won't be in trouble for taking longer than usual to execute their work.
8. Be Persistent
Change is a lifestyle not a diet! If you fall off the wagon, pick yourself up and get back on. Mistakes will be made, issues will occur and that's ok! Learn from your mistakes and improve for the next implementation.
9. Provide training
Another common issue is the assumption that employees will be able to just pick up and run with new processes. It's so intuitive anyone can use it! Training is probably the number one thing I see that gets skipped as part of an implementation. The after thought – the expense no one wants to deal with after an implementation has been over budget and over deadline. Unfortunately a lack of training is the second largest reason for failure to change. Whether you provide training internally or you find an affordable external solution, on-going training should always be worked into the budget!
10. Communicate
Last but not least – communicate! Send updates out to your employees on a regular basis. Keeping them informed will help ease the tension involved with implementing change. Send an email, have a meeting or my favorite – do a lunch and learn! Everyone has to eat. Whatever the method you use, make sure you'll be able to catch the majority of your employees, the majority of the time.
Stepping into Action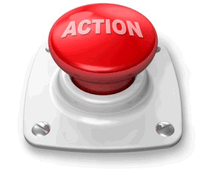 Start with a strategic plan, obtain management support, and get moving! By following these 10 steps, your organization will be on its way to implementing organizational change in no time!