Pait Group's Response: COVID-19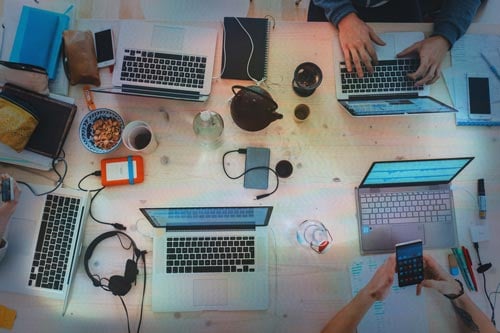 As we continue to adjust to the ever-changing world around us since the onset of COVID-19, we want to let you know Pait Group continues to remain committed to the projects and services we provide. We are prepared to help support you whenever you are ready to:
Digitally Transform and modernize your workplace
Create, migrate, and/or transform Intelligent Intranets
Establish/Revitalize successful remote and hybrid workplaces
Business process automation
Digitally transform & integrate front-line worker cohesiveness
Since the onset of COVID-19 we have implemented a few changes to business as usual and the following will remain in place until further notice:
Some resources may be working with extended or flexible hours, rather than a standard "8 to 5" shift.
Additional resources may be engaged on your projects and services to provide continuity in the case that a resource is unexpectedly unavailable.
Some project schedules may need to be extended.
We will continue not to require travel as all of our sessions can be performed remotely. However, our consultants are ready to travel if and when you are ready to have them on-site. Please advise our team of your COVID policies for onsite visits.
Our commitment to our clients and customers is to keep the lines of communication open and continue to provide our services to the best of our ability. For current customers, please continue to use support@paitgroup.com for new service requests to ensure anyone on the group can assist you, and please reach out to your project manager with any project or service-related questions.
For those seeking out our services please submit your request via our Contact Us page. We will get back to you as quickly as possible.
We are here to support you! We appreciate your business and your patience during these challenging times – stay well!
- Pait Group Team
P.S. We understand that current circumstances may have accelerated your own organization's need to adopt Microsoft Teams. If you need our assistance with training, deployment of Microsoft Teams, or help collaborating either remotely or in a hybrid workplace, please let us know, we can help!
Ready to get started?
Get in touch today and see how Pait can transform your digital workplace.